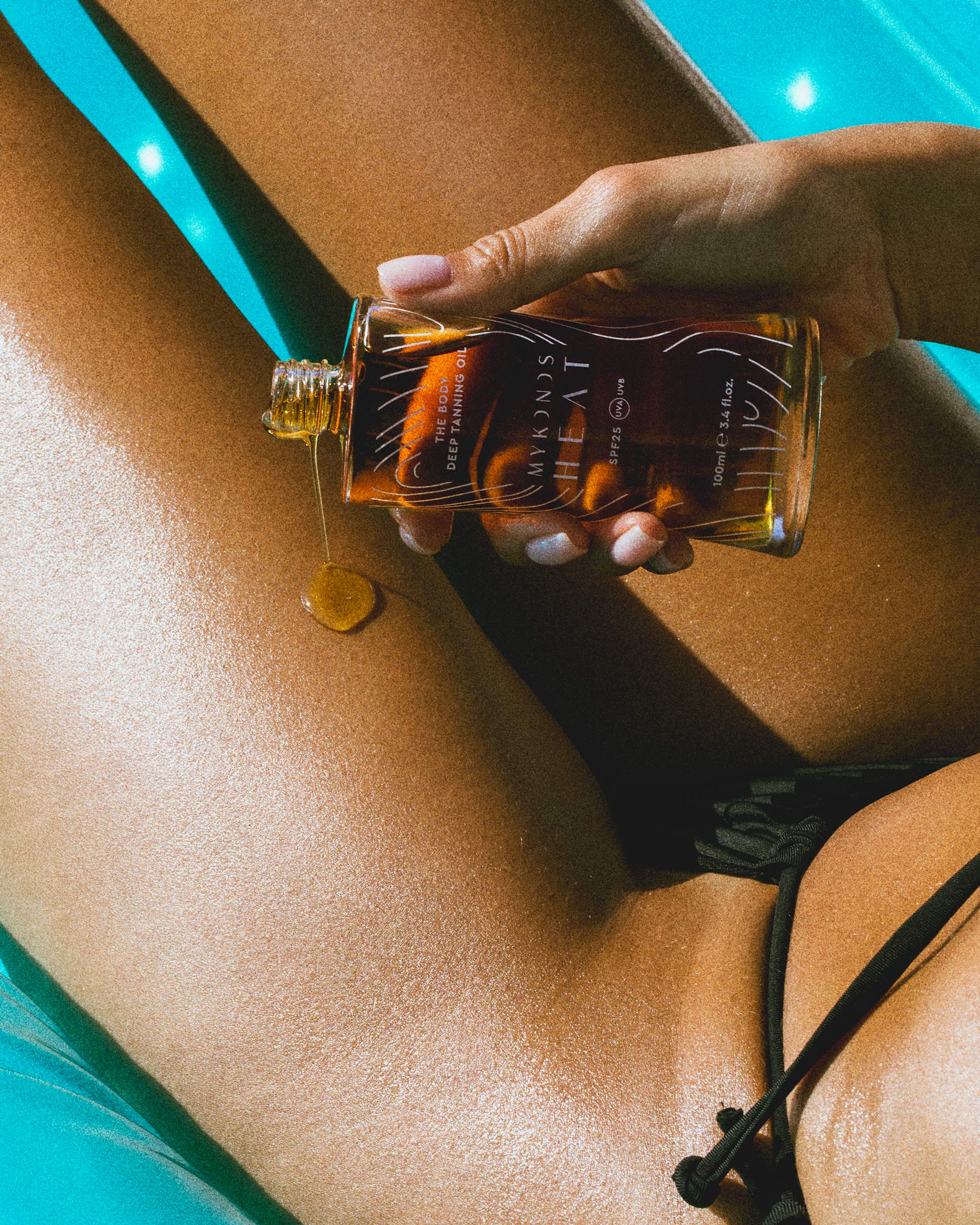 B i r t h p l a c e :
3 7 . 4 4 6 7 ° N , 2 5 . 3 2 8 9 ° E
Through our paths of self-discovery we began from ground zero – Our roots: Mykonos, Greece.
We aspired to transfer the vibes of the Island through our lust for skincare. We combine natural ingredients & cutting-edge formulas, bottle them in luxurious yet sustainable packaging and offer not products, but experiences. Our goal is to make you travel to an ongoing summer feeling through our luxurious textures and gourmet perfumes that stimulate all senses.
Two sisters, delivering heat all over the world. Not just a brand, a quality lifestyle.
But enough about us. Have you heated yourself yet?
Hot and Safe?
We can deliver